Archive for January, 2019
Sofia Coppola's Oscar-winning, off-beat romance deftly explores themes such as isolation, miscommunication and the superficiality of modern media.
Krzysztof Kieślowski avoids all the clichés of doppelgängers, doubles and lookalikes to deliver a meditation on freedom.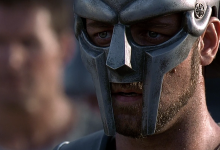 Going into production, Gladiator had nothing near a finished script yet one simple change to the start of the story turned it into the greatest opera ever filmed.