Tag Archives: David Lynch
Surrealism was an art movement that originally set out to shock. So how has it become such a normal element in Hollywood cinema? Has it lost its original power?
John Boorman's first film in America brought a very distinctive and European look to the hardened Hollywood gangster genre.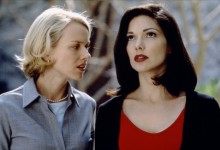 Like almost every David Lynch film, Mulholland Dr. is filled with deep mystery. The mystery of Mulholland Dr. is so deep no one can agree on what it's about.