Tag Archives: political thriller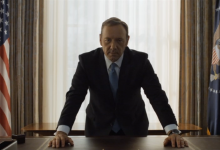 If you want to change television, stop people watching it. That is just one of the many tricks behind this great adaptation of Michael Dobbs's best-selling novels.
Half a century old, how well is John Frankenheimer's adaptation of Richard Condon's best-selling conspiracy thriller holding up?
An examination of life in East Germany under the the terrifying control of the Stasi, The Lives of Others is more than just a political thriller.