Tag Archives: Sunset Blvd.
Hollywood's most popular musical, this classic remains in perfect condition and yields a lot more than you might expect from repeated viewings.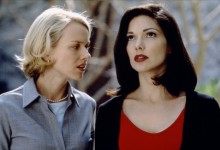 Like almost every David Lynch film, Mulholland Dr. is filled with deep mystery. The mystery of Mulholland Dr. is so deep no one can agree on what it's about.