Tag Archives: The Deer Hunter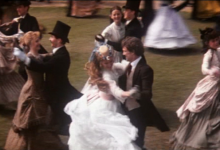 Heaven's Gate was such a flop, it sank a studio. But in the years since its release, its reputation has been growing. Is it the masterpiece some people claim?
If it was originally called The Man Who Came To Play and took place in a Las Vegas casino, how did the story end up taking place in Vietnam during the war?
Oliver Stone spent over a decade trying to make a film based on his experiences in Vietnam. Financed on a shoestring, Platoon won four Oscars including Best Picture.