Tag Archives: The Discreet Charm of the Bourgeoisie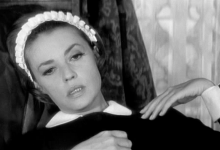 Of the four adaptations of Octave Mirbeau's controversial novel, Luis Buñuel's version is by far the most faithful… and radical.
Like many other cult classics, the French thriller Diva was almost still born. Rejected by the French critics and public, it only got a second lease of life in the US.