Tag Archives: Marlon Brando
What makes for a great scene? Performance? Conflict? Dialogue? Visuals? Music? Combine them and you have atomic weight.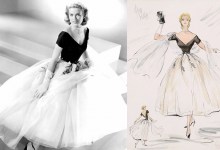 Edith Head was one of cinema's greatest costume designers. Here we discuss her work and explore the relationship between fashion and film.
Sunset Blvd. tasted like very black coffee when it was released in 1950 and if anything, Billy Wilder's classic tale has only darkened over the years.