Tag Archives: Gangster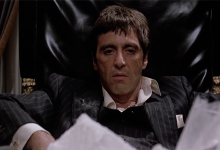 The original Scarface was released in 1932. In 1983, Brian De Palma directed Al Pacino in an update scripted by Oliver Stone. Are 'remakes' always bad?
Quentin Tarantino exploded onto the screen 20 years ago and in the time since, he has had but one crucial collaborator; his editor Sally Menke.
John Boorman's first film in America brought a very distinctive and European look to the hardened Hollywood gangster genre.